Cipla: Nishant Saxena
Nishant Saxena was the Chief Financial Officer of Cipla South Africa from May 2014 until September 2017. He is now the Global Chief Strategy Officer.
Interview: How he made a loss-making entity super successful. 
Nishant Saxena came from India to join the Cipla Sub-Saharan Africa branch. He holds both an MBA and an engineering degree from the Indian Institute of Management and began his career with Proctor & Gamble, where he gained global experience working in Japan, Philippines, Singapore and South Africa. He is an award-winning social entrepreneur and has lectured at leading universities on a part-time basis. He joined Cipla in 2013 as Chief Financial Officer and in 2017 he moved on to become the Global Chief Strategy Officer of Cipla. 
Nishant was awarded the Young CFO of the Year Award and the High Performance Team Award at the 2017 CFO Awards.
Work
2017 – Present    Global Chief Strategy Officer, Cipla
2016 – 2017         Chief Financial Officer, Director of Business Development M&A,                                  Cipla South Africa 
2014 – 2016         Chief Financial and Administrative Officer, Cipla South Africa
2013 – 2014         Chief Financial Officer, Cipla India
2007 – 2013         Founder, CEO, Elements Akademia
2005 – 2007         Regional Finance Manager, Procter & Gamble, Asia
2004 – 2005         Deputy Chief Financial Officer, Procter & Gamble,                                                            India Operations
2002 – 2004         Section Manager, Procter & Gamble
2000 – 2002         Analyst, Procter & Gamble
Education
2012 – 2012         Advanced Course in Entrepreneurship, The University of                                              Chicago Booth School of Business
1998 – 2000         MBA, Finance and Strategy, Indian Institute of Management
1994 – 1998         BE, Production Engineering, National Institute of                                                            Technology Trichy 
1981 – 1994         Matric, St Joseph's College, Allahabad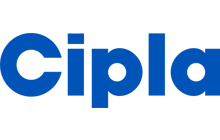 About Cipla: Cipla is a global pharmaceutical company which uses cutting-edge technology and innovation to meet the everyday needs of all patients.  Over 80 years, Cipla has emerged as one of the most respected pharmaceutical names in India as well as across more than 100 countries. Its portfolio includes over 1000 products across wide range of therapeutic categories with one quality standard globally.
While delivering a long-term sustainable business, Cipla recognises its duty to provide affordable medicines. Cipla's emphasis on access for patients was recognised globally for the pioneering role played in HIV/AIDS treatment as the first pharmaceutical company to provide a triple combination anti-retroviral (ARV) in Africa at less than a dollar a day and thereby treating many millions of patients since 2001.