Graham Meyer, CFO Tellumat: Interpersonal skills are crucial
FINANCE professionals who are aiming for a leadership role need to realize that interpersonal skills are just as important as a CA title. "The human interface does not always come easy for CAs, but this is fundamentally important the more you move up," says Graham Meyer, Finance Director of Cape Town-based company Tellumat.
Meyer recently spoke with CFO South Africa and we asked him what his advice would be for young, aspiring finance talents. "You have to be able to bridge gaps between cultures and ideologies. Those interpersonal skills are incredibly important, because you are dealing with people. If this is not your strongpoint, it is important to work out how to get out of your shell. Good ways to do this are by doing a public speaking or negotiating course to build your confidence."
Tellumat is a high-tech company in the ICT sector focussing on commercial telecommunications, defence communications and electronic manufacturing. "We are quite a diverse company, active in a wide range of market sectors. And our clients and staff are also very diverse," Meyer explains. That diversity is one of his biggest challenges as a Finance Director. "I deal with big multinationals like Sony, parastatals like Armscor, local governments and with small telecoms companies." No wonder Meyer emphasizes the need for good interpersonal skills. "If you get in a role like mine, you have to switch your mind very quickly when dealing with such a variety of clients."
Tellumat has a long heritage of innovation in the electronics industry. Originally part of the British company Plessey, it established a South African presence in the early 60s and was listed on the JSE in 1995. In 1998, after Plessey was acquired by Dimension Data, Tellumat was established from existing ex-Plessey business, as a privately owned company. "Nowadays we have a scalable operation with a core of 400 staff, which can quickly go up to 450 or 500," says Meyer. "Our turnover is between 300 million and 400 million rand per year and the aim is to aggressively grow this."
Meyer says he never really wanted to go into auditing and enjoys "getting my hands dirty with real operations". Tellumat and its customers are active in a wide range of activities including vehicle tracking technology, smart metering for water and electricity, the upgrade from 3g to 4g mobile networks, unified communications systems for companies, radar systems and instrument landing systems for the military and civil aviation, and the communications component of unmanned aerial vehicles (UAVs).
Recently Tellumat acquired a factory in Atlantis, an hour north of the head office in Cape Town. "We can make 'anything electronic for anybody' there, but currently we mainly make TVs. We have large assembly lines there and do all the flat screens for Sony. We have high-tech machines to populate the electronic boards with components, and then onto full assembly, testing and packing of the units, and they are then ready to go off to shops like Makro and Game. We also make the house brand for Lewis for which we source the full kit. The local TV industry is vibrant and the demand is fantastic."
Meyer has been in charge of the company's finances since 2006. "For defence we work mainly on projects
or contracts and we can be very busy or very quiet. It brings a rollercoaster effect that I need to manage.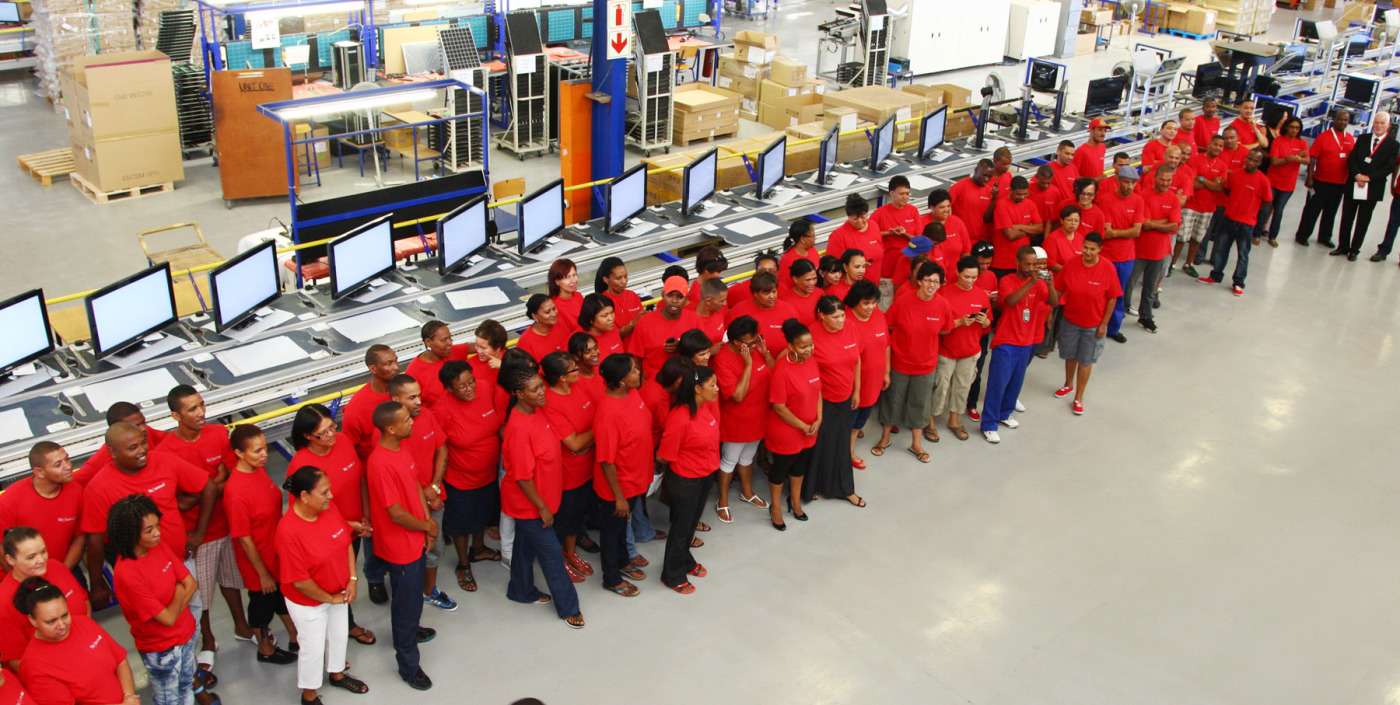 There are cash flow challenges within the projects but also for the company because of the stop-start character of these contracts." The South African enjoys these challenges, he says. "There is always something different and new to think about. The company is big enough to be interesting and small enough so I can be involved operationally and strategically."
If you also would like to share your ideas with the CFO community, please get in touch with us to arrange an interview with you. Please contact Jurriën Morsch on [email protected]