Learning your way to the top
Finance leaders share how education has helped them reach their goals.
The right combination of qualifications, experience and ambition
Unilever's vice president for finance in Africa, Mikateko Tshetshe (pictured above), started working straight out of school. She was fortunate to be selected for a two-year apprenticeship programme at Bayer, a German multinational.
She "fell in love" with finance and accounting, and decided to complete her BCom accounting through the University of South Africa (Unisa). She then pursued a professional accounting accreditation and settled on the Chartered Institute of Management Accountants (CIMA).
"Getting a qualification that recognised my work experience was important to me. I also wanted a qualification that was locally recognised to ensure my employability," she said.
Balancing work, home and studying is never easy, but CIMA offered evening classes, intensive exam preparation and computer-based, on-demand exams. Mikateko also enjoyed connecting with other students and building her confidence in both finance and business.
Read more: You need the right combination of qualifications, experience and ambition to become a CFO
The transformative power of education
Kennedy Chinganya, Altron Nexus FD, says education has been a game changer in his life
"I came from humble beginnings, and as a youngster, I knew education was important. I looked up to my older brother, who has been my professional role model. I saw how through education, he was able to transform his life."
Kennedy initially had his heart set on getting a bachelor's degree in education, but when an opportunity to study accounts arose, he grabbed it with both hands. "I only developed a passion for accounting in third year and even though it wasn't a chosen path, I made the most of it and never looked back."
As a chartered accountant and member of the Association of Chartered Certified Accountants (ACCA UK) Kennedy says the academic training of becoming a CA has widened and deepened his view of business. "It extends beyond the narrow confines of finance and entails related aspects such as governance, measuring risk and being able to have a long-term view of how all the individual elements fit together. If you look broadly at the mechanics of the world, you will know that finance is crucial, but is still a subset of the business."
Kennedy says his qualifications have given him the technical ability to meet the daily challenges of working under pressure and still get the desired results.
Read more: ACCA qualification has made Kennedy Chinganya think like an entrepreneur
Learning while working
As the ACCA-qualified CFO of the Quality Council of Trades and Occupations (QCTO) Innocent Gumbochumba plays an integral role in the continued success of his organisation. The QCTO was established in 2010 to oversee the design, implementation, assessment of occupational qualifications including trades.
Innocent has a natural aptitude for accounting. "I was inspired to study accounting by my Grade 10 teacher. I wasn't learning accounting, but I sat for a test and achieved 100 percent. I was determined to prove that this wasn't a fluke. I took up accounting and quickly realised that I wanted to pursue this as a career."
When Innocent immigrated to South Africa from Zimbabwe in 2005, he began investigating his study options. The ACCA qualification appealed to him as it has global relevance and would provide career options should he want to relocate. "My research indicated that many key international finance leaders are ACCA qualified. The ACCA brand comes with huge integrity," he adds.
He also appreciated the flexibility of the qualification, allowing him to work and study at the same time. "It is not easy to study and work at the same time. The ACCA qualification is a challenging qualification to complete. I spent many nights awake studying for exams."
Read more: Innocent Gumbochuma: The 'finance truth-teller'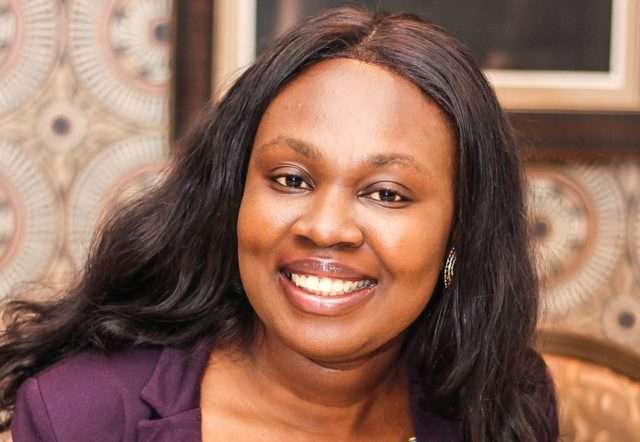 Staying a step ahead through learning
ACCA-qualified Yvonne Soglo, director: provincial budget analysis at the National Treasury, says her investment in herself has paid off, and she now supports 12 finance teams in the Limpopo province to deliver on spending that matches their budgets.
On advice from a friend and to keep her skills relevant, Yvonne signed up to complete the ACCA qualification in 2012, adding to her BCom honours in Accounting from the University of KwaZulu-Natal. She found that the qualification gave her a more strategic view on finance and the capability to interact on a higher level with the accounting officers and executive management she works with.
"This is an international qualification that provides a flexible, paced approach to studying. The support that they give members is simply amazing. Aside from the formal studies, there is also career guidance support, which gives advice, for example, on how to handle a job interview as well career opportunities around the world. The peer networks that an ACCA qualification opens up are also very worthwhile," says Yvonne.
Keeping ahead of the industry is something that Yvonne strongly believes in. She completed a two-year University of London Masters in Professional Accounting with a merit pass in 2019.
In the coming years, Yvonne plans to continue to make an impact in the finance space by combining her audit experience with an in-depth understanding of the budget and accounting processes.
Read more: National Treasury's Yvonne Soglo has a calling for public service