How Oceana bought Daybrook Fisheries - CFO Imraan Soomra reveals
"The acquisition of Daybrook has put us years ahead," says Imraan Soomra, CFO of Oceana. The Cape Town-based fishing company was already Africa's biggest, but burst onto the global stage with the spectacular acquisition of Daybrook Fisheries in the US last year. We spoke to Imraan about the finance transformation and culture change that laid the platform, the adrenaline of the deal and his future ambitions.
Imraan is relaxed, soft-spoken and confident; a rare combination for a South African CFO operating on the global stage. "We grew our market cap by about 50%, with an acquisition which brings dollar-based profits. We expected a slow decline of the rand, but couldn't have anticipated that it would drop so dramatically." With local growth slowing - and limited opportunities for acquisitive growth in SA - the fishing company has its sights firmly set on "strategic diversification in geographies and fish species". The timing of the deal could not have been better.
A different orbit
The purchase of the Louisiana fishing firm catapulted the Cape Town-based company - already the biggest in Africa - into a different orbit. CFO South Africa spoke to Imraan about the finance transformation that laid the groundwork for the deal, the addictive adrenaline of going global and the combination of diligence and decisiveness that is required to pull it off.
Imraan took some decent experience from Nampak, SuperSport and Netcare with him to the Cape Town harbour, but the fishing industry proved to be his breakthrough as CFO, even seeing him win the Transformation & Empowerment Award at the 2015 CFO Awards. In a short time, he has transformed the culture and the finance team's way of working, introduced shared services for its businesses and is now setting the firm up for further growth by implementing SAP - with a blanket-disapproval of any customisation requests "unless the business executives are able to convince us of the value of any divergence from SAP best practice".
How did he make all this happen and what did he learn?
"I saw an opportunity to work with Francois [Kuttel]," Imraan says about his move to Oceana. "He is a fisherman and entrepreneur at heart and as a CEO he is very dynamic; a very astute businessman. His mantra is 'don't take ourselves too seriously', but he wants us to be the biggest, best fishing company around." The CEO's fears that Imraan would be too shy for the rough-and-tumble crowd of the fishing industry, soon dissipated and made way for trust.
"I think he has been pleasantly surprised. I don't need to be aggressive to be effective; the first prize is winning people over. At the same time, you can't be afraid to show your teeth if you need to! Francois needs a guy who sometimes says 'I disagree'."
Culture shift
Before the two executives could grab the headlines with their purchase of Daybrook Fisheries and Foodcorp's fishing interests, Imraan first had to make some serious changes. Oceana had been growing at a rate of knots over the last decade, but when he joined as CFO the momentum had just started slowing down. "It was the first time in ten years that the company had an overdraft and growth was going to be single instead of double digits," says Imraan. "I realised a culture shift was needed. Oceana had always been cash-flush and administrative efficiencies were not top-of-mind. Simple things like forecasting cash flow were done, but there was little accuracy. We always underpromised and got away with it because delivery exceeded expectations."
With Lucky Star as its most renowned local brand, Oceana is split into five businesses: fishmeal and oil in the US, canned fish and fishmeal in SA and Angola, horse mackerel and hake, lobster, squid and French fries and commercial cold storage logistics. The business includes mid-water fishing for horse mackerel, deep-sea trawling for hake, as well as inshore fishing for pelagic fish like anchovy, redeye herring and pilchard.
"If you want to add strategic value as a CFO, you have to know what goes on in the business. I am actually more of an operations person than a finance person. We are a harvesting and processing business. You need to get to know what the fishing crews are saying about the resource and what our operations teams are saying about the status of our factories. Fortunately, our CEO is a fisherman."
Imraan took over from a fairly traditional finance director, whose management style was less collaborative and more instructive. "My style is the complete opposite. I had to drip feed the change, as I got angry stares initially. One has to win over trust first before people will follow you into battle."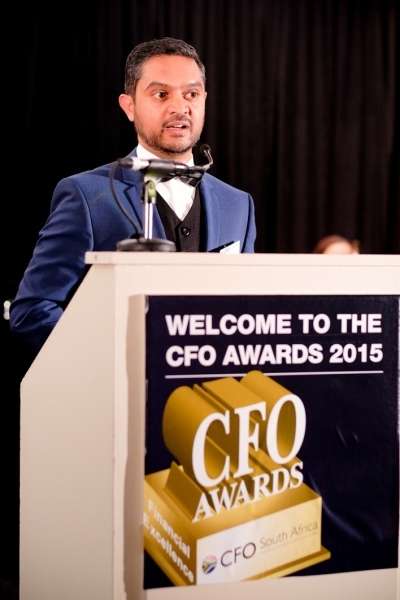 Calculated gamble
The CFO soon realised something more "dramatic" needed to happen to set the finance team on course for the future. It was a change of thinking, rather than a complete structural overhaul, that Imraan sold to the board. "I wanted us to work smarter, sharper and more innovatively. It was tough. I had to let the CIO and the group senior accountant go, because they did not have the ability to shift. It was a calculated gamble, but it worked and we've brought in talented individuals who have enhanced the team without increasing our headcount. I'm proud to say that all my five appointments have been people of colour and four of them women".
Although Imraan is much happier with his team now, he sees a lot of room for improvement. "There has been an underreliance on information. If our biggest vessel, the Desert Diamond, doesn't catch, that costs us half a million rand per day. We need to be able to make decisions around those assets faster. I've encouraged my team to make time to think about their businesses and I insist that divisional FDs play the role of the number two to the MDs. Elevating the role of finance executives in the business enabled us to focus on the Daybrook acquisition while running a business and implementing shared services for accounts payable and procurement. With efficiencies like these, we can save the business hundreds of millions of rands."
Change management will also be a massive part of the SAP implementation Oceana has embarked on for its African operations, a necessary step to prepare for the next big acquisition in one, two or three years' time, says Imraan.
"Once again, people need to change their thinking. I think I am going to be very unpopular in the next few months. Whenever we get a request to customise something in the ERP, our default response will be no. This platform is designed on the back of global best practices. That should mean we customise our processes to suit the ERP and not the other way around. It will help us to standardise most of our own processes, something that would never work on our current platform."
World Cup 2010
Hard work and authenticity have made it possible for Imraan to do what needed to be done, he says. "I tell it straight and I take it straight. That's not everybody's cup of tea though! I know my strengths and my weaknesses," says the CFO who worked on South Africa's bid for the football World Cup in 2010 and after that gained some great experience in the operations department at Super Sport, where he was mentored by Imtiaz Patel, the current CEO of Multichoice SA. "In this country people of colour have always felt the need to prove our worth. Sometimes that results in a massive chip on the shoulder and a healthy dose of cynicism! As accountants we are trained to always look for faults or weaknesses. Add these two together and you've potentially got a very inhibiting combination. Because of my mentor I became aware of how I operated. It was a crucial shift for me to change my attitude from being a cynical auditor to seeing opportunities."
Traditionally, Oceana has fielded a debtless balance sheet and a portfolio of brands that has grown not only by acquisition, but also driven by the global need for quality fish protein. As a result, because of its size in the South African market, further growth with the support of the regulators would be difficult. According to Imraan, the CEO and he were inspired by Woolworths' acquisition of Australian retailer David Jones to start looking at landing a big, international fish. "Against our tradition we approached Standard Bank for a loan and they gave us a number: we could raise 450 million dollars."
Imraan had experienced positive growth at Naspers, but had "seen the flip-side at Netcare", which canceled a prelisting in the UK and was left with massive debt. He was keen to make sure Oceana would not fall victim to rash plans. "I learnt very quickly that in fishing a budget is valid for two months as our outlook changes all the time due to the inherent volatility of fish harvesting. Fishing rights have a big impact and we need to balance longevity with sustainability. That is why we want to diversify, scale up and spread the risks."
Diligent and decisive
M&A advisors told Imraan and his CEO that they appreciated the decisiveness of the duo during the Daybrook acquisition that followed. "That is our nature," says the CFO. "I hate dragging my heels. We did have period where we weren't sure about the deal, but every morning Francois and I spoke and asked each other 'is it still a go?' And if you go, you go as hard as you can. It does help if the partnership between the CEO and CFO is a secure one, if there is clarity about the roles it makes the journey simpler."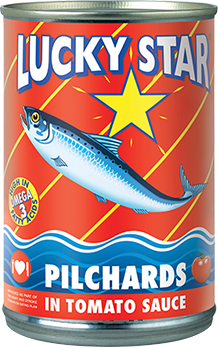 Paradoxically, the executive's decisiveness was paired with extreme diligence. "The more due diligence you do upfront, the easier it is to make a decision. You cannot spend too much time investigating a target and it is a fine balance that needs to be achieved. Ultimately a thorough due diligence helps the integration later. The most important thing during these processes is to learn. You never get it 100% right. There is no such thing as a perfect acquisition. Things can still crop up in two years' time that we have missed. We are aware of that; we just need to learn from it."
When asked which part of the acquisition was the toughest or most frustrating, Imraan doesn't hesitate to call out the legal process. Sometimes legal advisors are rather like they are a grudge purchase. However, when things go wrong you certainly want the best legal team in your camp.
Lawyers x5
"There were five different parties of lawyers; from the US banks, the South African banks, the US shareholders, our two main shareholders and the regulator in the US. When they sit together it sometimes becomes all about egos, unfortunately. We had to manage that, and it became the most frustrating aspect of the deal." Imraan advises other colleagues who deal with lawyers during an acquisition process to agree on a fixed fee for the whole process. "It will certainly help drive an efficient legal process. We ran the process pretty hard, but I think we could have shaved a month off if we managed the legal process better."
Perhaps it just means that the company, that was founded in 1918 and is listed in both South Africa and Namibia, is now playing with the big boys. "We already were the biggest fishing company on the continent, but now have really become a global player. We have noticed that means that the way you do things is different," admits Imraan. "Even the skills level required of the staff is different. Everyone needs to step up a level." To make sure the CEO and CFO continue to be able to be on top of things, new positions were created for a managing executive for the African business and a treasury executive.
"It is a lot of fun. If it would just be hard work, it would be very difficult to succeed."
Aiming big
Nowadays, Imraan visits the American headquarters and operations of Daybrook once every six to eight weeks, committing an entire week to four working days in the US, because of the 35-hour travel time. "It does take a lot out of you, but I am already missing the adrenaline of the transaction. It has been a massive learning curve, dealing with investors, banks and a very different culture. There is lots of liquidity in the US and institutions are bending over to lend you money. The US regulators are very different. Things work there. People are surprisingly down-to-earth, especially in the South of the US. It has been an eye-opening experience."
Some CFOs say 'never again' after such a megadeal, but Imraan's appetite for growth and adventure has only increased, it seems, although he is less interested in gobbling up smaller opportunities, like in the past. "It is clear what we are looking for when things come across our desks. We still want to diversify geographies and fish species. If something ticks the boxes, we will go for it. Something we have realised is that acquisitions need to be of a larger size now to ensure that management push hard for its success. If you buy a small company and it fails, there are hardly any consequences for the executives involved, just for the people on the work floor. If a big buy succeeds it is very positive, while if it fails it is bad for you as an executive. Yes, there are bigger risks with bigger acquisitions, but this ensures management focus."
Stay connected, up to date and in the loop on what is happening in the world of finance and keep track of newly published expert insights and interviews with CFOs and CEOs. Become an online member and receive our newsletter, follow us on Twitter, like us on Facebook and join us on LinkedIn.