Re-imagining the future at CFO dinner with Old Mutual Corporate
Balance sheet agility in a time where the speed of change is exponential and uncertain seems something of an oxymoron. At this gathering of exceptional CFOs, with hosts Old Mutual Corporate, the discussion was broad and robust.
Craig Wing, futurist and guest speaker opened the dinner at the Saxon Boutique Hotel on 21 September 2016. CFOs who could potentially harness their rapidly changing worlds more effectively "If you aim to 'win with', recognise that the world is increasingly connected and that it demands greater transparency". His insights, style and ability to connect ideas had CFOs captivated.
Fine dining moved the conversation along and Mark Kathan (pictured above), CFO AECI, was the CFO guest speaker. Mark shared his perspective since joining AECI in 2008, shortly before the global financial crisis. Acknowledging the direction of the leadership of the time, Mark set about helping restructure the 104-year-old organisation's balance sheet. It was a process that involved large pension funds, medical aid liability and thousands of people's lives and futures.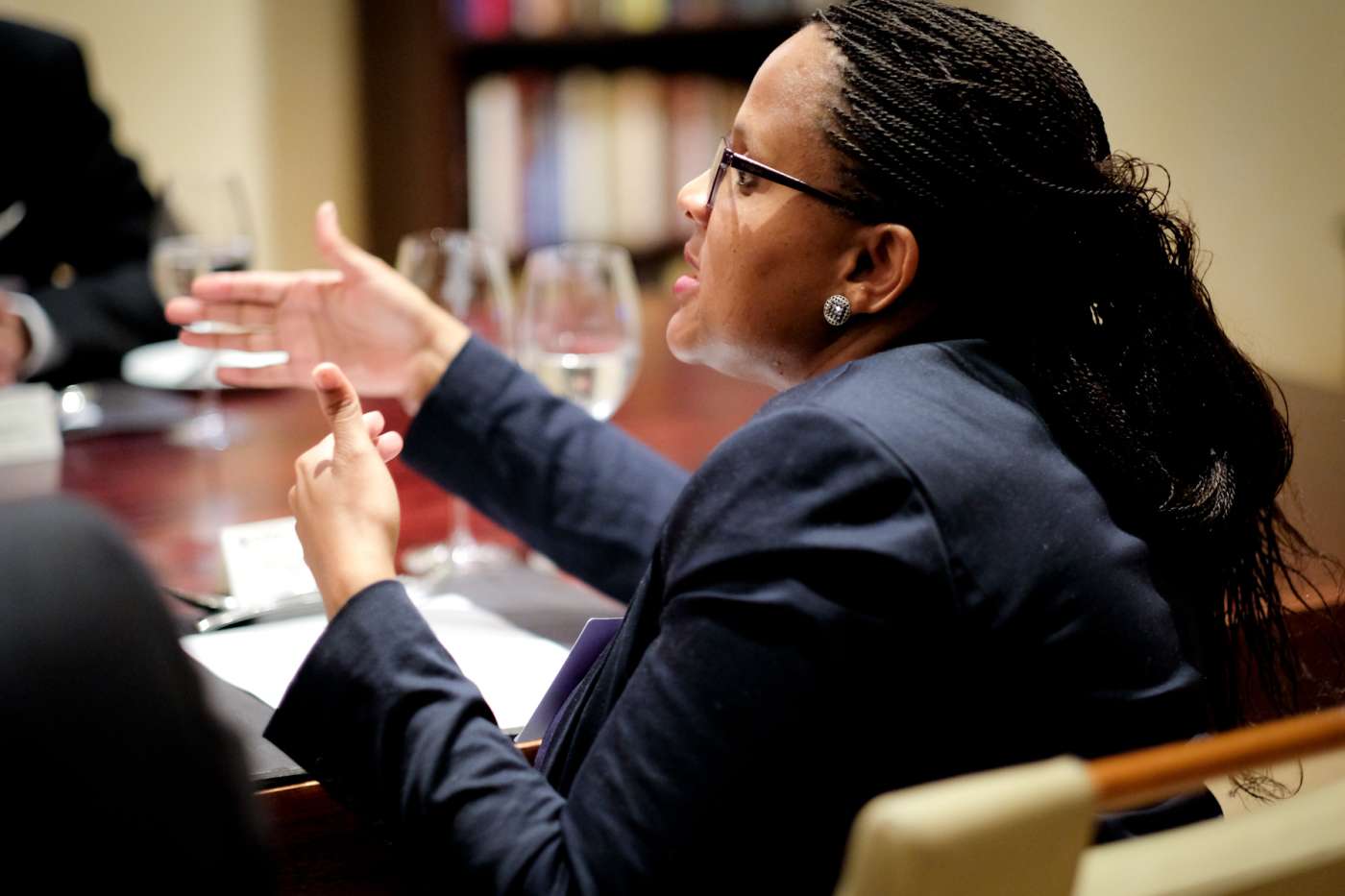 "How many of you are trustees of pension funds?" asked Mark to an overwhelming majority of nods. The looks around the table told you this was a demanding and often highly stressful role. A huge responsibility. Add recent global trends to move pensions towards defined contribution funds together with increased volatility, uncertainty and complexity you're just a brush with ambiguity away from being intimidated by the responsibility of being a trustee of a pension fund.
Just how Mark helped AECI with its transition, what he was faced with and the lessons he has taken were the kick start to a lively conversation. What will the demands of a future workforce be? How will technology improve healthcare and lifespans? How can CFOs stay on top of all stakeholders interests? What responsibility should organisations take for the future welfare of their employees past or present? These were only a handful of the questions that sprung up and the energy created from this collective enquiry was palpable.
Over the eight-year-journey, Mark outlined the value of great leaders around you, the advice you buy and the willingness of the business to put its people first as keys to success. There were no short cuts and transparency was critical. So too was a plan, his own 100-day-plan and a longer plan for the strategy to be executed.
Before the night was out, CFOs were exchanging cards, a more and more regular outcome from CFO South Africa dinners, and agreeing to meet and share notes and experiences. When Craig Wing was asked earlier in the evening what his tips were for being a futurist CFO he suggested three things:
Get a millennial coach
Block out time to learn (and unlearn)
Speak to someone outside your box and see the world differently
A score of three out three for anyone who attended this CFO dinner, suggesting this group were ahead of their time.
Attendees:
Aarti Takoordeen, CFO JSE Limited
Boitumelo Mosako, CFO SABS
Clement Chinaka, MD Old Mutual
Graham Fehrsen, MD CFO South Africa
Hannes Boonzaaier, CFO Afrocentric Group
Johan Geel, Group FD Afgri
Matshidiso Nyembe, CFO Rand Water
Mikateko Tshetshe, CFO SSA AstraZeneca Pharamaceuticals
Monet Villet, CFO Old Mutual
Nicholas Bofilatos, VP of Finance DigiCore Holdings
Pedro Antelo, CFO Africa Mota-Engil
Trevor Hulley, Old Mutual