Claire Coward
Claire Coward was appointed CFO of Halls Financial Services in November 2019. Prior to this she was as an executive director and chief financial officer of Peregrine Holdings. She worked on the Peregrine audit as the technical partner when she was with PKF / Grant Thornton – so she was already familiar with the team and business when she joined them. Before joining Peregrine, Claire was the group corporate finance executive and group technical executive of financial reporting at Massmart, where she was responsible for heading up group treasury, corporate finance, group reporting to the market as well as supporting the group on financial accounting related matters. She was also involved in investor relations. Prior to joining Massmart, she was an audit and technical director, and the sustainability reporting director at PKF / Grant Thornton. She is a qualified CA (SA) and she has a BCom. Honours in Financial Accounting from the University of the Witwatersrand.
Work 
2019 - Present     Chief Financial Officer, Halls Financial Services.
2018 – 2019         Chief Financial Officer, Peregrine Holdings Ltd
2016 – 2018         Group Corporate Finance Executive, Massmart
2014 – 2016         Group Technical Executive – Financial Reporting, Massmart
2011 – 2014         Partner – Technical Financial Reporting, Grant Thornton LLP
                                Articles, PWC
Education
                                CA(SA)
2002 – 2005         B.Com, Honours, Financial Accounting, WITS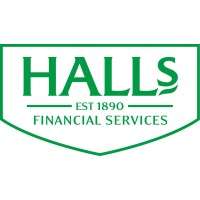 About Halls Finance Services: Halls is a financial services company based in Johannesburg. It is a subsidiary of HL Hall & Sons Holdings.
Company: Halls Financial Services
Job title: CFO
External profile: Click here
Related articles
No items found.