Robert Lumb
Robert Lumb has held the position of Chief Financial Officer at EnX Group since March 2020. Prior to this he was the CFO of Interwaste.  He has over 20 years' experience in the financial field. He was previously the Chief Financial Officer of Barloworld Logistics. Before working at Barloworld he was VP for Finance at Epicor Software and Special Projects Accountant at Capital One. He began his career as a Consultant at Deloitte and then moved to Pretoria Portland Cement Company as Financial Controller. He has a B.Com and post-grad in Accounting and Finance and qualified as a Chartered Accountant in 1993.
Work
2020 - Present     Financial Director, EnX group
2017 – 2020         Chief Financial Officer, Interwaste Holdings Ltd
2008 – 2017         Chief Financial Officer, Barloworld, Logistics
2005 – 2008         Financial Director, Barloworld, Motor Retail SA
2003 – 2005         Financial Director, Barloworld, Robor Tube
2000 – 2003         Vice President Finance, Epicor Software
1998 – 2000         Special Projects Accountant, Capital One
1997 – 1998         Business Planning and Analysis Manager, Diageo
1995 – 1997         Financial Controller, Pretoria Portland Cement Company
1991 – 1995         Senior Consultant, Corporate Finance, Audit Manager, Deloitte
Education
1987 – 1991         B.Com, P.Dip, Accounting and Finance, Nelson Mandela University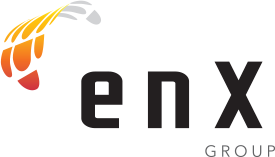 About EnX Group: EnX is an industrial energy group, listed on the JSE's Industrial Engineering sector, which provides quality industrial energy equipment, consumables, related components and support services to a wide range of economic sectors in South Africa and sub-Saharan Africa. 
Company: EnX Group
Job title: FD
External profile: Click here
Related articles
No items found.