The Playbook for Smart Finance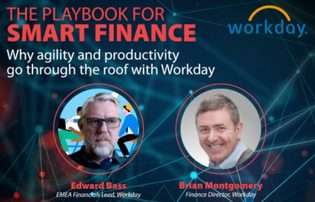 In a webinar hosted by CFO South Africa, Workday presented the Playbook for Smart Finance, showcasing why agility and productivity go through the roof with Workday.
This presentation takes a look at the steps involved in creating a smart finance function, providing examples and case studies of how CFOs can expect major increases in remote work, automation and cloud computing. Download the presentation to discover how Workday can increase the agility and productivity of your finance function today.
Download now