Nominee CFO Awards 2015, Brett Tromp, CFO Discovery Health
Brett Tromp is nominated for the CFO Awards 2015. The factsheet below together with his interview with the panel of judges will be used to determine the CFO Award winners 2015.
Brett Tromp
Discovery Health
Chief Financial Officer


Age: 38
Nationality: South African
CFO since: April 2007
Other current positions:
Director - Discovery Third Party Recovery Services

External member, Finance and Investment management honors program - University of Johannesburg

Chair person, finance committee - NPO
Career:
2007 - Present: Chief Financial Officer - Discovery Health

2003 - 2007: Various positions - Discovery Health
Education:
CA(SA)

University of Oxford - Said Business School - Executive Leadership Program
Additional information:
Brett is qualified Chartered accountant. Brett has been with Discovery since 2003 and has held various positions with the group of increasing responsibility including working within Group finance area and strategic projects for the group executive director. Brett has been an external member of the University of Johannesburg's Finance and Investment management honours programme, in charge of moderating the honours syllabus. Brett also chairs an NPO's finance committee and sits on other finance committees. Brett' s approach to work is strategic, innovative and on value-creation. You can't operate as a traditional finance department within a company as dynamic as Discovery. Hence Brett has been able to transform his finance team into a business partner and the results have been pleasing. Discovery is a innovative and entrepreneurial company that offers many exciting opportunities. Brett strives himself on finding the best talent in the industry. I find myself talking about Discovery 7 days a week, that's because we have a set of values that be lived outside of Discovery as well. It's a great place. Brett also has experience in treasury, due diligences and financial modeling obtained during his travels in Africa, US and the UK. Brett has liv in the US and has audited major fortunate 500 companies like GE.
Telephonic interview with CFO South Africa, April 11 2013 - The softer side of a CFO, read the full interview here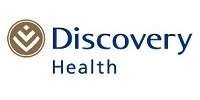 Discovery Health
Employees: 8220 (2013, Discovery)
Listed: JSE
Sector: Insurance
Industry: Health Care
Activities:
Discovery Holdings is an international financial services company that operates in South Africa, the United Kingdom, China and the United States. The company listed on the Johannesburg Securities Exchange in 1999 and its head office is in Sandton, Johannesburg, South Africa. Discovery was established in South Africa in 1992, initially operating as a specialist risk manager in the private health insurance market. It has since expanded into a fully integrated financial services organisation spanning the following key markets. Consumer-engaged health assurance Discovery operates in health assurance markets in South Africa through its subsidiary, Discovery Health; and in the United Kingdom through its joint venture with the Prudential plc, PruHealth. Discovery owns 75% of this venture. The company offers health insurance that makes use of savings accounts and a wellness programme to empower consumers to manage their health and control their healthcare spending. In December 2009, Discovery entered into an agreement to acquire a 24.99% stake in Ping An Health Insurance Co. of China Ltd. Consumer-engaged life assurance In the life-assurance sector, Discovery operates in South Africa through Discovery Life and in the United Kingdom through a joint venture with Prudential plc, PruProtect. Discovery Life's risk-only life assurance products engage consumers and encourage them to actively manage their risks to reduce their premiums.

Financial services
Discovery Invest is Discovery's financial services provider that specialises in offering investors unique guarantees and cost savings.
Health and lifestyle benefits
Vitality is a scientific wellness programme that encourages people to be healthier and rewards them for positive health behaviour. The programme forms the foundation to all Discovery's products and enables consumers to integrate their Discovery products to achieve more value.
Through Vitality, Discovery's wellness programme, the company offers consumers the DiscoveryCard, a Visa credit-card. This card offering offers consumers additional benefits, rewards wellness and facilitates integration across Discovery's product offerings.
Financial Results (Rm)
| | | | |
| --- | --- | --- | --- |
| 2011 | 2012 | 2013 | 2014 |
| Total Revenue | Total Revenue | Total Revenue | Total Revenue |
| 17854 | 20545 | 24844 | 32011 |
| | | | |
| --- | --- | --- | --- |
| 2011 | 2012 | 2013 | 2104 |
| Net Income | Net Income | Net Income | Net Income |
| 2914 | 3553 | 3558 | 5258 |
Additional Information
Let Discovery be a blueprint for people with an idea
THERE is much that is phenomenal about Discovery, the financial services company.
There is a lot that young entrepreneurs can learn from the company, which turns 23 years old this year. I know some people have a love-hate relationship with Discovery, just like they do with any client-facing company, but today my bias will be on the inspiring side. The story of Discovery shows that young people should never fear leaving renowned companies to start something new if they are seriously convinced that their ideas are remarkable and a game changer. It's possible to leave what is considered great and start something even bigger. However, I think the trick is to not be presumptuously optimistic and do away with the culture of entitlement, no matter how great you think your business idea is.
http://www.bdlive.co.za/opinion/columnists/2015/03/03/let-discovery-be-a-blueprint-for-people-with-an-idea - March 3rd 2015
Discovery to raise R4bn-R5bn in rights issue
INSURER Discovery plans to raise R4bn-R5bn through a rights issue, largely to fund new business in its UK operations. About R3bn of the funds raised will be used to fund its UK insurance business, VitalityLife CEO Adrian Gore said on Tuesday. About R1bn-R2bn will be used to expand into what Mr Gore called "adjacent markets" in SA. Mr Gore would not be drawn on what this meant, but said more information should be made available by March 10 when the details of the rights offer would be finalised. Discovery acquired the remaining 25% of its UK joint venture with Prudential in November last year. It then rebranded PruHealth and PruProtect under the single insurance brand of Vitality. The business offer two insurance lines — VitalityHealth in the private medical insurance market and VitalityLife in the long-term protection market.
http://www.bdlive.co.za/business/healthcare/2015/02/24/discovery-to-raise-r4bn-r5bn-in-rights-issue - February 24th 2015
Meet up with the nominees and other top CFOs at the CFO Awards 2015
On May 14, 2015 the annual CFO Awards will be held at the beautiful Summer Place in Johannesburg. This prestigious event recognises CFOs of listed companies, large corporations, parastatals and government institutions and awards them for outstanding performance and leadership. Chaired by Vusi Thembekwayo, over 250 CFOs share knowledge, extend their network and boost business.
CFO South Africa invites you to buy a table at the CFO Awards, attend the CFO Conference, join the panel of judges and become our partner. Places are limited, so book now to avoid disappointment. For more information visitCFOAwards.co.za or email Jurrien Morsch at [email protected]