Take the chances you are presented, says BAT CFO Wayne Beifus
When Wayne Beifus took up his current role as area head of finance at British American Tobacco (BAT) South Africa around nine months ago, it was the culmination of a two-decades-long journey that sent him around the world and had him working on four continents and in seven regional offices. Once again on home soil, Wayne brings all his cultural experience to bear on the local team, reconnecting with South Africa at the same time. In this exclusive interview, Wayne talks to us about navigating diverse workplace cultures and increased uncertainty in globalised business. "In general, South African employees want to be empowered to operate within their own space but they are sometimes apprehensive to take the space. When I started to give permission to the team to make the calls, we saw quick results."
Setting sail
In 1996, as a newly qualified chartered accountant, Wayne headed to London for travel and work. "I had just written the board exam the week before. I turned down a partnership to travel, and told my mother to keep my textbooks, saying I'd be back in six months." Six months turned into four years in the UK, and Wayne established himself first as a chartered accountant, then later a financial controller. "It is something I'd encourage young South African CAs to do. There are many opportunities to work overseas. Of course, we want those skills to come back, but a few years' stint can really open doors."
The work was good, and the money (R8 to the pound at the time) exciting, but the next leap awaited, so he quit, and with no job to move for, Wayne and his wife moved to Sydney, Australia – ostensibly to put down roots. "I joined BAT, and I knew that with their global reach there would be travel, but at the time I didn't want it. I thought I had 'done that', and was looking forward to being in one place," he says.
Soon though, Wayne was offered a role he couldn't refuse – BAT Finance Director for the Fiji, Samoa and Tonga region. "A few weeks in, I found myself sitting around a boardroom table with some very senior Tongan government officials debating sustainable approaches to excise duties, and I had this moment of realising how far I had come. Since then, my wife and I have been of the opinion that if an opportunity moves you forward, we should take the chances we are presented with."
Local insight
This view became a guiding principle in many ways, explains Wayne, 'to move towards things rather than away from something'. A few years on, this thinking would see the family off to Serbia where he worked as finance director for BAT South Eastern Europe, and a year later to the Ukraine where he fulfilled the FD role for the Ukraine, Belarus and Moldova region.
Taking these big chances and running with them wasn't always easy, according to Wayne. "When we first arrived in Kiev, it was -25 degrees. I wasn't allowed to drive, and had a 90-minute commute in to the office. At those temperatures, there is no one on the roads, it's abandoned, and this was my first experience of this new life." Even harder was an initial sense of disconnection with his team and colleagues. "I had forgotten my golden rule about understanding and embracing the culture of a place," he says. "People are all the same all over the world, but you need to adapt to the local way of operating."
Wayne calls this a big turning point for him, and it would provide a lesson he would revisit time and again. In 2010, Wayne was sent to Japan where he was FD of one of the largest businesses within the group, employing roughly 1,000 people and generating turnover of over £1 billion a year. But as restructuring in the business loomed, Wayne would have to put his hard-won cultural sensitivity to the test again.
"In Japan, everything is about how you impact other people. In a corporate sense, this means that there is a lot of necessary discussion and collaboration. And to make a move like restructuring, it must be demonstrably not about profit, but the bigger picture. You have to play a longer game in Japanese business where you focus on the sustainability of the company and long term jobs."
Global perspective
Local variations aside, there has been at least one constant in his 15 years with BAT: company culture. "You can go anywhere in the world with BAT, and the spirit of the company is the same. It's led by our values, including freedom through responsibility, strength in diversity, and self-development. This results in a team of fantastic hard-working people, and an extremely professional but informal atmosphere," he explains.
"I certainly didn't expect to join a company and be there for 15 years. I've been offered other opportunities along the way, but the emotional connection I have to the company is so strong."
Leading at home
Now Wayne's crash course in culture is playing out back at home. "I had this pull to come back to South Africa," he says. "It has been wonderful, but what struck me is that the South Africa that I knew and the country as it is today are so different."
It's not the politics of the place or the very necessary and positive transformation in the workplace, he adds, but rather a sense of rediscovery. And he's working hard with the team to give them the space to do their best work. "In general, South African employees want to be empowered to operate within their own space, but they are sometimes apprehensive to take the space," he says. "When I started to give permission to the team to make the calls, we saw quick results."
"When I turned the conversation around from them saying 'we have a problem', to one in which they are all happy for me to say 'you make the decisions, you're closest to the challenge,' people more than stepped up. My team know that they can make the decisions, and whatever the consequences, I've got their back."
A contested space
The current challenges in the industry have required a lot of this team trust and support. Not only does tobacco remain a controversial product, but regulation of and operations in the industry are under scrutiny. One of Wayne's key concerns at the moment is engaging with public stakeholders around this. His priority is that the regulations implemented allow for sustainability across the board.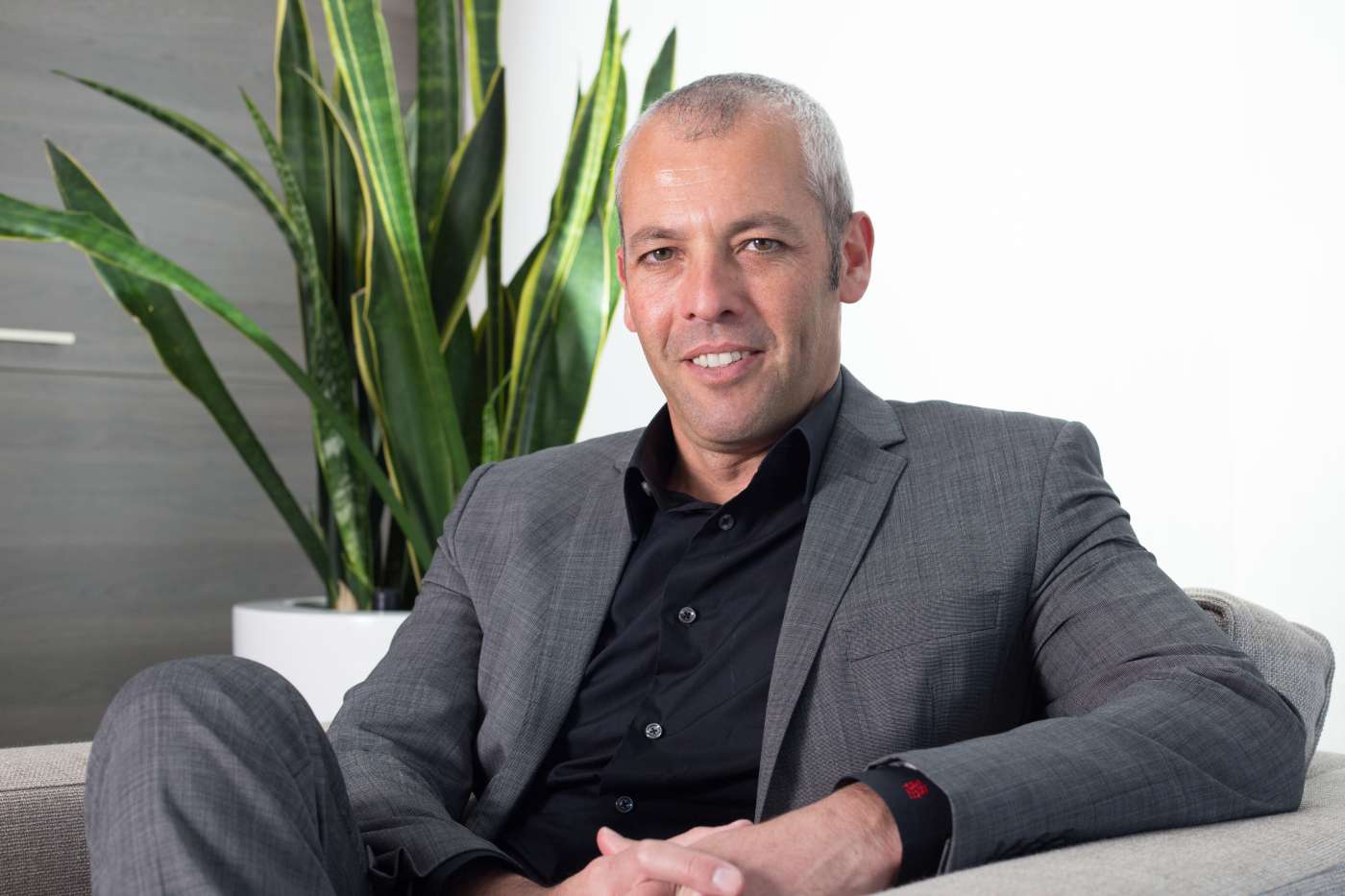 "More than half the price of each pack of cigarettes comprises excise duties – a means of tax collection for government. This means that for the tobacco industry, a very big part of our business is working with government to suggest sustainable models for excise duties. These are a critical tax collection tool, especially in developing nations where they can form up to 10% of government revenue," he explains.
In South Africa alone, BAT contributes up to R14 billion in excise & VAT. According to Wayne, however, South Africa has a very significant and growing illicit cigarette trade problem. This includes tobacco product that has not paid the necessary duties, and so can be sold at very low prices.
"Today, when you go out into the market and look at the prices at which some packs are being sold, it is clear that the tax has not been paid," says Wayne. "The tax or excise and VAT component on a pack of cigarettes is at least R15.10 – irrespective of the price it is sold at. So if cigarettes are sold at R10 or R8, it is evident that the tax has not been paid, robbing the country of much-needed revenue. Between R4 billion and R5 billion is lost annually in South Africa to illicit trade, and R24 billion over the last five years. The incident of illicit trade in South Africa is twice the global average, and now makes up almost a quarter of the total market," he continues.

He is also adamant that no matter how controversial the product, tobacco industry players need a seat at the negotiating table. He argues that some of the legislation that is being promulgated has unintended consequences, adding that it is imperative that all the stakeholders involved understand the full picture of what is involved and the implications before bringing in legislation. He says: "You can end up achieving completely the opposite from what you thought you were going to achieve".
Enabling growth
These public debates are just one aspect of the risk Wayne must manage – his role includes financial oversight for ten countries in southern Africa – but he is keen to move his team from merely reacting to these risks and influences, to casting forward where possible. "In this industry, that can be tough," he admits. "In terms of the political and economic environment, we were caught in wheel-spinning situations, dealing with crisis, and constant fire-fighting. My focus is to move back to a more medium- and long-term focus. We are working on determining our next set of goals, and moving towards a strategic five-year focus."
Taking the base skills of the financial team to the next level is an important focus in this regard. Wayne has created a structure in the team that means the "bread and butter" skills of a traditional CA are now at least two levels below him, freeing him and his team up somewhat to focus on the business itself. This is, Wayne suggests, another type of culture change to navigate.
"You can't just cut costs or increase prices. You can't just hope for the best when there is legislation coming your way, you have to create an integrated platform on which you can engage properly both inside and outside the organisation."
"So, what I am expecting from my team is business leadership. And what I am expecting from myself is organisation-wide leadership. I see my responsibility as very similar as that of the CEO. I challenge CFOs to see themselves as CEOs, and to be able to step into the role if needed."