Evan Tsatsarolakis, Taste Holdings' CFO, talks about the Starbucks and Domino's acquisitions
"We started a new business in Domino's – our stores had only been open for a year before we started another new business with Starbucks. The food business was like a startup within a startup. At this point in time there are a lot of moving pieces," says Evan Tsatsarolakis, Group CFO of Taste Holdings, and a CFO Awards 2016 nominee. He adds that while this brings its own complications and challenges, he is confident that future growth opportunities will be plentiful. We sat down with Evan to talk about the two acquisitions, his role as CFO and what it is about Taste Holdings – which began as a family-owned business but which is now a JSE-listed group operating eight brands within its Food and Luxury Goods divisions – that makes the company so successful.
By Toni Muir
To the right of the lobby at Taste Holdings' head office in Sandton, where chief financial officer Evan Tsatsarolakis and I meet, is South Africa's very first Starbucks store. It is the company's in-house coffee shop and is clearly a favourite meeting place for staff. Indeed, Evan says it has changed the way people work and interact. "You get people coming in here in the mornings, getting their coffee and a breakfast bite," he says. "There's always a queue but this stimulates conversation and people chat to each other and don't seem to mind waiting. So, that's a change."
Before we sit down we order our coffees. I'm not familiar with the menu so my first response is a bit of panic, and I ask simply for a cappuccino, which Evan orders over the clatter and whirr of the espresso grinder. I cast my eyes about, taking in the space, and must admit that it does seem like a pretty cool place to share a coffee with colleagues while brainstorming. Coffees in hand we settle into a conference room and start talking about how Taste came to acquire the license for such an iconic international brand.
"Starbucks, like any multinational brand, does its homework on the companies it wants to partner with, in the form of a detailed due diligence. What was important to Starbucks is that they wanted a partner who shared the same values and culture that they have, and with these attributes in mind, a partner that they could work with, entrust their brand to, and that would grow that brand in South Africa. I believe that Taste Holdings was chosen with all this in mind."
Taste Holdings started as a family-owned business, but is now a JSE-listed group operating eight brands within its food and luxury goods divisions, the latter including the NWJ, Arthur Kaplan and World's Finest Watches brands. While the origin of Taste lies with Scooter's Pizza, the new brands on the block - Domino's and Starbucks - are very much the focus now. "It must and will be successful," he adds. "We haven't done all this work for nothing."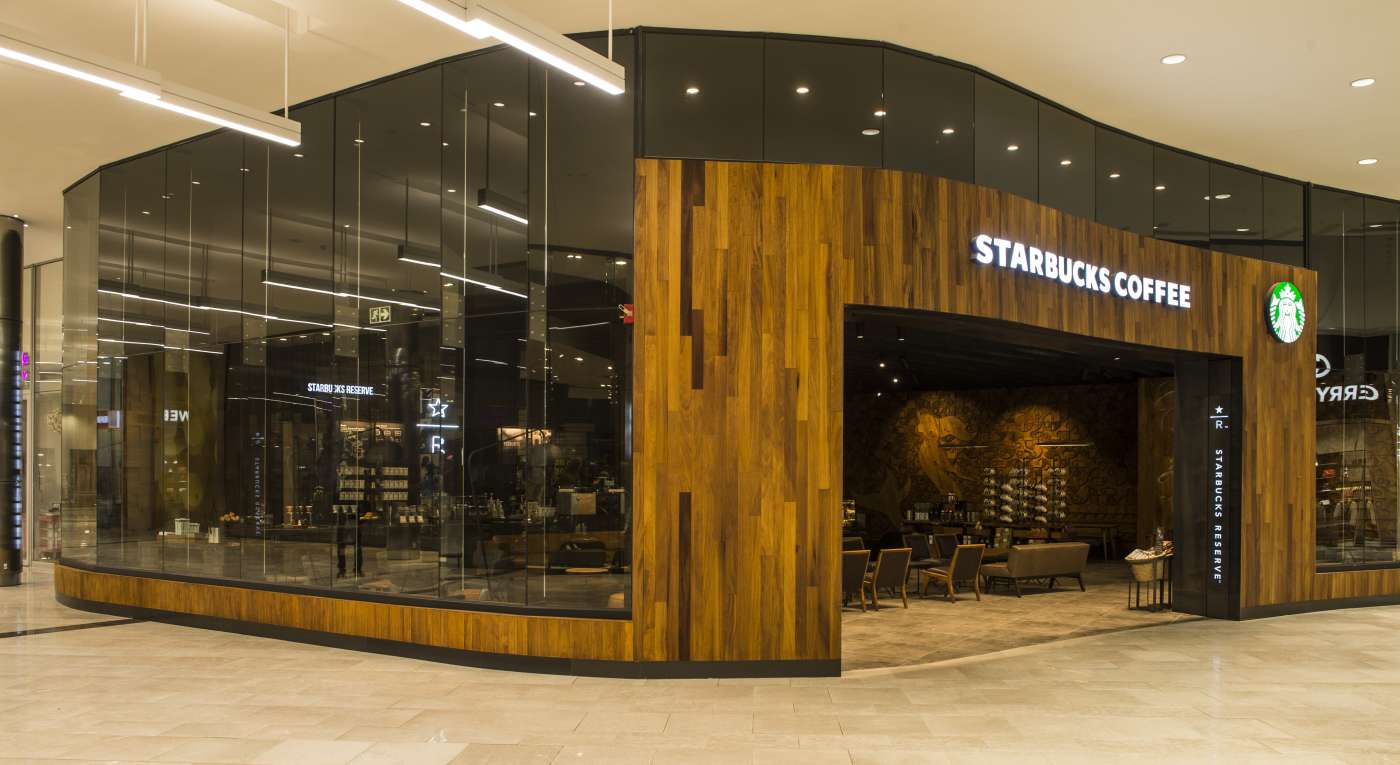 As far as Starbucks is concerned, Evan calls this an aspirational brand. "We are selling a lot of Frappuccinos," he laughs. "And we have already set some records within this globally admired brand." Asked about additional store launches - there are currently three Starbucks stores in SA - Evan says they are in the pipeline but that the "plans are neither too ambitious nor too conservative" and the company will probably open a further 12 to 15 across SA in the next two years.
As finance head, Evan, who joined the company in 2009, is proud of the culture in his team. He has worked hard to get the finance department "autonomous" and says the team today is quite different to when he first started. "We've grown a lot, and not just in terms of turnover."
He laughs as he says the team members are mostly young and that he is probably the oldest one there. But youth brings with it a certain dynamism and energy, and perhaps a fearlessness too, and Evan uses this to the team's advantage. He describes his management style as hands-off and empowering, and believes in leaving his employees largely to their own devices.
"If you have the right people and you communicate your expectations to them, you provide them with the right tools, support and the right parameters within which to work, they're capable of getting the job done on their own - and done well. I don't sit over people's shoulders ensuring they're doing what they need to be doing."
It comes down to trust, he says, adding that people respond well to this level of independence. "As well as being young and dynamic, we are like family. You spend more time with your co-workers than you do with your family. Most of us have the same family values and that's what makes us all work well together and Taste Holdings such a great place to be employed. People are the most essential asset that a company has and I believe that people performance precedes operational performance, which in turn precedes financial performance."
Collaboration is also critical, Evan believes, and should be encouraged "because many ideas emerge which can improve efficiencies and processes." The team meets regularly for coffee catch-ups: "We have meetings once a month to touch base on work and just talk about what we've been up to on the weekends." Casual and open forums like this also give quieter team members the confidence to talk, he adds. Collaboration is so important because from it comes agility, Evan says, and agility is important because "the reality is you can never keep up to the rapid pace by which operations change."
Though his role may be in finance, and besides being a regular customer, Evan likes to do his own quality control checks as far as customer service and the company's product offering goes. "Last year, over a period of two weekends I visited every single one of our Domino's stores in Joburg," he says. "I called, ordered pizza, recorded the call, collected the pizza, took photos and tasted the same. I then gave my feedback to the teams and said, 'take it and consider it, these were my observations as a customer'. It's good that I know what our product offering, quality thereof and level of service is like. I'm a customer and I encourage everyone to be a customer."
To relax, Evan says he likes to play golf. "It's amazing, when you hit that little ball you don't think of anything," he says. "The only downside is that the game takes a long time. But that's the only time when I seriously just switch off. I also like to go to the sea, stand on the balcony and just stare." I ask him about work-life balance. Like so many in his line of work, he scoffs a little at the question. "This little thing," he says, picking up and waving his smartphone in the air as he gives another laugh, "no, this job is not a nine to five."
While some people are easily able to switch off and not even get emails on their phones after they leave the office, Evan says he is unable to do this. "I know it's a bad thing, but it doesn't hurt looking at it (gesturing to his phone) once in a while. Especially with technology these days, that's how we communicate. You've got to be very disciplined to be successful at it though. I can switch off if I need to, but it's difficult to, especially in busy periods and currently we are in a critical point in our life as an organisation."
As we wrap up, I ask him one last question: when he springs for pizza or orders coffee (I didn't quite catch his order earlier, over the hubbub of the coffee shop), what are his favourites? He answers easily and with a laugh, "I like ham and bacon, or fiery Hawaiian. As for my coffee, I like my 'usual' - short, warm cappuccino with a shot of vanilla."