Finance Indaba 2016: SekelaXabiso drives continuous improvement
"We have become synonymous with delivering sustainable good governance in the public sector and driving continuous improvement in both our public and private sector operations," says Thandeka Zondi, strategy and business development director at SekelaXabiso, a platinum partner at the Finance Indaba Africa 2016 on 13 and 14 October 2016 at the Sandton Convention Centre in Johannesburg.
REGISTER NOW for the Finance Indaba. Limited FREE tickets with with invitation code: FB2016.
In the coming weeks and months, we will be chatting to all the Indaba partners, asking them why they are joining the event and what their most important message for finance professionals is.
Do you want to hear more about how SekelaXabiso can help CFOs accelerate growth and drive efficiencies? Do you want to be informed about the latest and greatest in finance? Then don't miss the Finance Indaba Africa 2016.
SekelaXabiso is one of South Africa's leading majority black-owned professional services firms. The firm prides itself on applying international best practice to deliver rigorous internal audit, IT audit, forensic audit and business consulting services of the highest standards.
Why will you be present at the Finance Indaba?
"The role of a CFO has evolved so much over the years and is now critical in the economic re-ignition and delivery on the inclusive growth agenda. The Finance Indaba is an important platform for our organisation, as it brings together the key minds involved in financial and ultimately the economic decisions in this country. CFOs are tasked with the unenviable role of managing costs, driving efficiency and ensuring that procurement of the organisation accelerates inclusive growth. Being a transformed and responsible corporate is no longer an option, but an imperative to continuous growth and relevance in all the markets where it operates.
"As a company that has grown organically over the past 14 years, we firmly believe that new businesses will be the catalyst to economic growth and job creation in South Africa and in the rest of the continent. Our growth is an outcome of significant investment in our skills, our people and understanding of our client needs. We have retained our entrepreneurial culture, which has enabled us to deliver innovative solutions to clients that are always aligned with their needs."
What will you be talking about?
"We have become synonymous with delivering sustainable good governance in the public sector and driving continuous improvement in both our public and private sector operations, in areas such as business processes, risk management, procurement practices and enterprise development.
"We have split our focus areas between public and private sector CFOs.
"For the public sector CFOs, we will be focused on risk management tailored for the public sector environment and for the private sector, we will be focusing on moving ESD activities from being a regulatory compliance activity to a competitive advantage.
"The areas are a big focus for our firm, as on the one hand, our public sector clients are desperate for the risk management approaches and tools that are geared for a public sector mandate and are able to meaningfully contribute to pro-active management of risks of non-delivery on the stakeholder expectations. On the other hand, the BBBEE amended scorecard has our corporates scrambling to balance shareholder needs and regulatory compliance requirements."
What are the challenges you can help finance professionals with in 2016?
"We want to help our finance professional colleagues to navigate the evolving world of public sector risk management to enable them to use risk management as an enabler to improvements in service delivery. We want to ease the anxiety created by the amended scorecard requirements - in particular, the ESD target increase - by providing them with a more efficient and impactful approach for both the corporates and emerging entrepreneurs."
How do you ensure consistently high levels of service?
"SekelaXabiso means supporting value - this is core to our culture and ethos in the organisation. Our approach to all engagements is anchored on:
Co-creation of the scope and solution with clients which ensures there is clarity of clients' needs and alignment of expectations with the client.
We follow a Risk Based Client Engagement Acceptance approach, through which ensure we only accept engagements where we have the capacity and capability to perform the work, as well as engagements where we believe there is support from the senior executive for the work to be done professionally.
Professionalism is a pillar of our growth. As a result, we invest significantly in our people to ensure a high standard of delivery and service.
Active Reputation Management means we continually evaluate our risk, our service delivery and quality levels and ethical requirements compliance to ensure our clients receive the highest levels of service and have the confidence to divulge the areas of weakness due to the high levels of confidentiality embedded in our teams."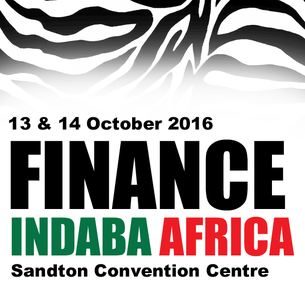 What is your view of transformation in the financial services space?
"Finance service has made some progress in transformation. However the CEO, CFO and strategy roles in particular are still dominated by white males, with black people and women lagging behind. It plausible that that transformation is possible in the financial sector - it just requires a stronger commitment to provision of opportunities to black people and women professionals and a deliberate transformation plan to ensure growth of sustainable black-owned and women-owned suppliers."
Stay connected, up to date and in the loop on what is happening in the world of finance and keep track of newly published expert insights and interviews with CFOs and CEOs. Become an online member and receive our newsletter, follow us on Twitter, like us on Facebook and join us on LinkedIn.