Varied approaches to companies' successful turnaround strategies
Finance leaders share how they have approached turnaround strategies, and led their teams through volatile times.
Omnia FD Stephan Serfontein (pictured above) recalls the company before its turnaround as having a massive debt problem that needed to be solved. He has been with the company for almost 10 years, serving as interim FD since August 2019, before being appointed as permanent FD in March 2020.
"When we started formulating the turnaround strategy, we knew that we had to identify what the cause of the problem was so that we could understand what we were dealing with," he says. Omnia had to raise R2 billion in new capital to service its debt. Now the company has reported a profit of R129 million for the year ended 31 March 2020, compared to the loss of R407 million in the previous year.
For Stephan, a key part of the turnaround strategy was to ensure that everyone fully understood the numbers. "All the information you need to make the right decisions can be found in your numbers," he says.
The first step to stabilising the business was to make sure it could sustain and maintain a positive free cash flow balance. Part of this process included negotiating the restructuring of the company's debt obligations and taking personal control of its cash flow management. "We didn't buy anything that wasn't absolutely necessary," he says.
The next step was looking at increasing the company's profitability. This step focused on increasing profit margins across all Omnia's business units by reducing variable costs and increasing productivity throughout its manufacturing facilities.
One of Stephan's proudest moments during the entire turnaround strategy has been to restore pride for Omnia's people. "There was a lot of negative press in the market surrounding the company in the last 18 months. But it was really rewarding to see people lifting their heads as they became proud to be part of the Omnia family following the good set of results."
Read more: Omnia brought back to life and now on solid footing
What it takes to turn a company around
Cell C CFO Zaf Mahomed says that over the next three to five years, given the state of the economy, businesses are going to face challenging circumstances, and CFOs are going to need problem-solving skills. He has already started to apply these at Cell C.
"We've had lots of successes in the past year – we have a clear roadmap of where to take the business over the next 18 to 24 months. Most importantly, it's about managing stakeholder expectations. People just want to know what the situation is, and what you are planning to do about it."
He says that he's been highlighting the liquidity roadmap that he and the Cell C managerial team have developed for the company. "It allows us to do the things we need to do. We don't want a company that's highly indebted. We want a company that will focus on operational performance. You've got to put governance structures in place so that you can run proper operations. And we're starting to see the positive results from that."
He says that what he learnt from the process was the importance of honesty. "All people want is honesty. I've seen that whether I've been retrenching, talking to a board, or talking to a lender. Yes, they will shoot you for delivering the message, but they get over it. You build credibility through honesty and transparency. And I've used that in this job in stakeholder management. I am using those lessons and building credibility with stakeholders here."
Read more: Cell C CFO Zaf Mahomed on what it takes to turn a company around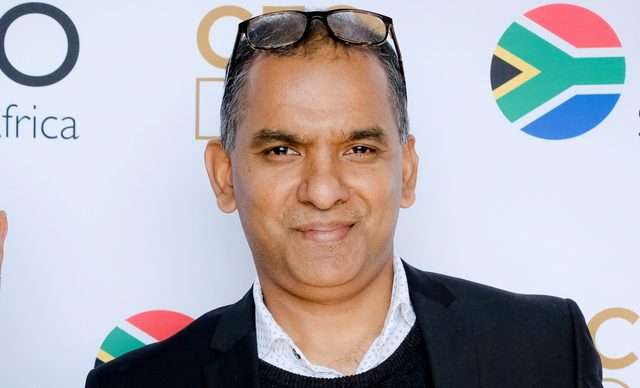 Getting involved when times get tough
Massmart CFO Mohammed Abdool-Samad sees the CFO's primary role as being a business partner and sounding board to the CEO and says, "Yes, the CFO is the custodian of the numbers, but more than this, they need to be commercially astute and strategic. This type of CFO delivers more value than the more technical CFO who focusses on the technical accounting aspects. I find that today's CFO generally spends less time on pure financial reporting and tax issues. Instead more time is dedicated towards strategy, business development, risk management, and operational efficiencies."
In February Massmart's four business units (Massdiscounters, Masscash, Masswarehouse and Massbuild) were shrunk into just two units to unlock greater efficiencies and buying power. One unit focuses on retail and the other on wholesale business. Walmart's global strategy is to ensure that the "back end" of operations look alike in terms of systems and logistics, while the "front end" brands remain local.
"We see a massive opportunity in consolidation. The federated model where business units were run fairly independently and competed worked well in the past. Now, with gross margins under pressure, we are working towards a 'one Massmart' vision. When I joined six months ago, collaboration between different businesses was uncommon. Now, we've opening up sharing within the group," says Mohammed.
The retail environment, especially for durable goods, is severely constrained and Mohammed sees the impact of economic woes in the daily sales numbers.
Read more: Massmart's Mohammed Abdool-Samad gets involved when the times are tough
Playing an active role in delivering the turnaround vision
Altron group CFO Cedric Miller is on a journey to build "One Finance for One Altron', and is bringing the well-ventilated One Altron strategy into the finance space. This involves spending time with the various finance functions across the group and sharing his experiences while allowing them to ask questions irrespective of seniority.
"It is important for me that they get to know me as a person and not this shadowy figure from head office," he says. He is transparent about where they are facing pressure within the group and how people can assist within their sphere of influence.
"I am passionate about what finance can be like in the medium term and how we should organise ourselves to leverage the available technologies, capabilities and skills we have, irrespective of where these skills reside within the group. Often these skills reside outside the finance function," he adds.
Where appropriate, he shares feedback from group exco meetings, operational review meetings, analyst and shareholder communities, as well as from his personal network in the world of finance. "I find the better the team is informed about the issues of the day, the more forthcoming they are with solutions."
Cedric explains that his finance exco is not an exclusive club. People from IT and operations have standing invitations to the meetings and they are often instrumental in finding solutions to problems or working out how to improve existing processes.
He is also deliberate in stressing the importance of making sure the success of Altron as a group is first priority. "Internal competition is always healthy, but not if it comes at the expense of the group. It is of no use if an operation wins the battle, but the group loses the war – so to speak."
Read more: CFO Cedric Miller tasked with turning Altron around