Leadership and excellence part of the CFO role
A look back at some thoughts from our community on what makes a great CFO.
Letting no opportunity go to waste
Boipelo Lekubo (pictured above), FD of Harmony Gold Mining Company, believes the financial health and wellbeing of the company is her greatest priority. "The role of the CFO/FD has changed so much in that it's not the number crunching, reporting role that it used to be," she says. "It's more strategic."
Given the dynamic nature of the mining industry, Boipelo maintains that such an environment calls for "visible and inclusive leadership". In explaining her approach to dealing with the challenges she's faced, Boipelo adds that it's important to be able to provide the right leadership at the right time. "In this industry, you need to be able to adapt to changing situations. Situational leadership, matching your behaviour with the performance needs of individuals, has proven to be a useful tool to me in such an environment."
Read more: Harmony Gold FD Boipelo Lekubo lets no opportunity go to waste
Always chasing change
Hennie Nel, CFO of Santam, says his challenge in life has been to find the right balance in doing all the things he enjoys. Hennie has a myriad of interests and commitments, including working on three continents, making the switch from auditing to taking on the CFO role at Sanlam, mentoring and developing young professionals, and building a home on a smallholding in the mountains.
Work stints in Singapore and London broadened his world view, He says that the opportunity to experience another culture was mind-expanding. "I'd been isolated from a cultural perspective growing up in Stellenbosch, and now I got to see that although people operate in a different way, in the end, we're all the same. It was fascinating."
When he took up the Santam position, it appealed to his desire for change, and presented a number of interesting and exciting opportunities, so he took the leap. "The fact that I am still doing it, eight years later, is a testimony to the fact that things don't stay the same from month to month. There's a huge amount of change and vibrancy in the Santam business, and the claims environment is often impacted by natural disasters – outside the control of the business."
Read more: Santam CFO Hennie Nel on always chasing change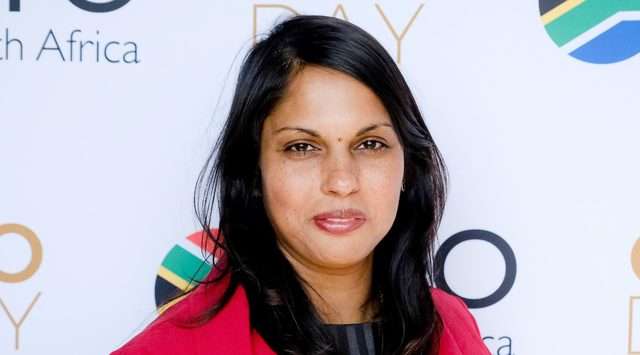 Understanding the power of numbers helps you lead
Sappi Southern Africa CFO Pramy Moodley says one of the aspects of her personality that has been an asset in a crisis and also helped her succeed in the past is her sharp focus on detail and leads with a flexible, yet tough approach. "I believe the quality of one's work gives them their credibility, and when we don't deliver at a certain level it tarnishes our image, because it's not what you expect from a leader."
In her own area of influence, she has been proactive about encouraging a mindset of efficiency and impact, urging teams to free time for strategic work, and add a lot more value through innovation and automation where possible. She anticipates that the environment in the coming months will demand that decisions be made quickly and many in real-time.
"Budgeting process timelines will shift, not on an annual basis but more on a quarterly basis due to so much uncertainty. The pressure will be on to be decisive, generate the correct information but also use it as wisely as possible at the right time, because it will become outdated very quickly."
Read more: Sappi SA CFO Pramy Moodley: Understanding the power of numbers helps you lead
Leadership takes a strong creative streak and ability to imagine fresh new possibilities
iOCO group CFO Jo-Ann Pohl says, "Finance sits in a very privileged position in that we can see and touch all elements of the business, and give insights from an independent perspective. The finance space is evolving and while we are the risk advisers and conscience of the business to a large degree, being truly effective comes from being solution-orientated and having the agility to think of alternatives to addressing challenges with a 'yes, and' approach."
Jo-Ann has had a varied and exciting career, from being the CFO of Ubank, group CFO of Bowman's, executive positions at Standard Chartered Bank Africa and insurance group Telesure as well as Barclays Africa and Middle East. She sees her strength in building empowered teams, not maintaining them and whenever contemplating a transition, says the key questions she asks herself are: what value can I add, what motivates me and what am I learning?
Jo-Ann points out that great innovations and inventions came out of the last recession and that if we can leverage our resources, ideas and ability to pivot we can collaborate and co-create in a powerful new way. "We should explore how to we can re-purpose our businesses, re-position our people to create value and help keep society together, as our survival depends on collective action. What I know is that despite our differences, when we come together as South Africans, we can make things work."
Read more: Shifting with purpose, iOCO group CFO Jo-Ann Pohl's tale of how to make smart moves
Driving the company's strategy to improve the world
CFO of Nando's South Africa Simon Adams has been involved in the restaurant industry for just over three years and describes it as being one of the most stressful environments he has had to operate in. When asked how he stays calm when faced with these stresses, Simon says that he believes in building meaningful relationships at work.
"There are a lot of things we weave into our brand DNA," Simon says. "CSI is one of these. Nando's is passionate about South African creativity so much so that it's not just CSI to us, it's just the way we do business.
"I've come to learn that it's massively important to have people around you that will keep you sane and grounded. When you have to make difficult decisions and balance the stresses that are happening to and around you, it helps to be able to bounce it off some pretty cool people with whom you have a bond that's probably a little stronger than just work colleagues."
He believes that it's important to distance yourself from work every now and again. Having worked on building strong relationships within the company and in his own team, he finds it easier to take time off knowing that the wheels are still able to turn when he's not there. But he admits that it's not something he gets right all the time.
Read more: Nando's CFO Simon Adams says "Make South Africa a better place!"
Building sustainable business
EOH CFO Megan Pydigadu says EOH is an exciting business, and the reasons she took the job in the first place are still valid. "We are now at a point where we have dealt with the legacy corruption issues. It hasn't been easy but we are now positioned to take advantage of the fourth industrial revolution. We are one of the few ICT players that offer the full suite of services and products. I am really excited about what the future for EOH can be, in terms of being a disrupter in the economy and bringing innovation to the South African economy.
"Following the recent spate of corporate scandals in South Africa, there's a renewal of what it means to be ethical. With everything that's happened we have had to deal very publicly with the corruption we have found, while other companies have the luxury to deal with it behind closed doors. So we feel that we could share our learnings with others through our transparency."
She would also like to participate in finding ways to address unemployment and create sustainable businesses in South Africa. "There is a bigger purpose here than a job for me."
Read more: EOH CFO Megan Pydigadu on finding a way to build a sustainable business
Getting the culture right
Stanlib CFO Avashnee Ramdial has learnt that finance departments don't deliver well if their culture isn't cohesive and collaborative. She explained how she got this right at Stanlib, based on a similar process in her prior role at Absa, and how she is keen to share the learnings from the hardships she has faced with other women in finance.
Avashnee is candid about the fact that taking on her role as CFO of Stanlib hasn't been easy. In fact, it's been one of the most challenging roles of her career. "I had to reinvent the Stanlib finance team – I had to address everything from the experience levels in the team to the way it was structured, to building a financial reporting capability that provided financial insight to business," she says.
She says that with all of these changes and demands, the one thing that was important to her was to bed down the right culture in her new team. In her previous role at Absa, the learning and development team brought in a highly skilled in organisational development specialist to help her team to optimise performance and to become more cohesive, including developing business partner relationships with stakeholders.
She says her team now provides answers to questions that the business raises quite quickly, and that it's been "really great" to hear the appreciation of the stakeholders. "At Stanlib, the culture is definitely one where good work is recognised and appreciated."
Read more: Stanlib CFO Avashnee Ramdial gets candid about culture
Proving that multiple roles can co-exist
Implats CFO Meroonisha Kerber says "I joined Implats on 1 August, and we announced a restructuring around the company's Impala Rustenburg operation on the second. We had some liquidity issues – the balance sheet was under a bit of pressure because of years of depressed platinum group metals prices."
Taking on the CFO role wasn't the only significant change that Meroonisha was making in her life at the time. When she entered into discussions with the Implats leadership, she was also waiting to find out if her latest round of IVF had resulted in a pregnancy. While not legally obliged to do so, she felt ethically compelled to share the possibility with the company she intended joining.
"It was a difficult time joining a company faced with significant challenges, and then, on a personal note, not knowing if I was pregnant or not. When I told Nico Muller, the CEO, of this possibility, I was very nervous. I thought he would have a change of heart, but he just said, 'This is life.' I knew then he was going to be supportive through the process, which was hugely comforting."
It turned out that she was pregnant, which meant that she took maternity leave at a difficult time for the company. But with the support of the CEO and her extremely hands-on team, she was able to navigate her new professional and family roles.
Meroonisha believes that the winning formula for being a great CFO is having a sound understanding of finance, especially in the face of the complexity of the current regulatory environment, understanding the industry you are in, and then having a strong focus on corporate governance and a strong and reliable finance team.
"Sometimes you have to make difficult decisions and you need a strong moral compass. It's not always easy to make the right decision, but if you have integrity, then it's easier."